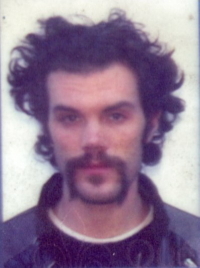 Brad Slyde is an extremely versatile DJ who has performed alongside everybody from A-Track to Z-Trip. He has delivered scratch and breakbeat sets opening for Q-Bert and Ninja Tune's DJ Food, and played disco and house music at parties supporting Frankie Knuckles and Mark Farina. Brad has spent many years DJing events at warehouse raves, bars, restaurants, loft parties and big afterhours clubs like Stereo and Sona. Residencies have included Montreal venues like Blue Dog, Tokyo, Saphir, B-Side, Jai Bar, Angel's, and Spirit Afterhours in Ottawa. He is perhaps best known for his Heavy Disco residency at Le Salon Daomé, performing 5 hour sets to a packed house on Saturday nights.
Brad has been very fortunate to be mentored by some of the pioneer DJs that laid the foundation for dance music culture while throwing parties with NYC legends David Mancuso and Nicky Siano. He has also co-produced live music shows with bands like King Sunshine and The Soul Motivators at venues such as Sala Rossa, Divan Orange and Les Bobards. Readers of the Montreal Mirror voted him one of the city's "Best Kept Secrets" and Urb Magazine in California called one of his mixes  "a stroke of genius captured on tape". Brad has released vinyl on Vancouver's Futuristic Funk Recordings, done editing work for UK record labels like Tummy Touch, and recorded turntable scratching in the studio with heavy metal band 5 Line Legacy for an album on Indica Records, and independent releases by hip hop MCs like Takktiks and Chilán.
A veteran of the Montreal music scene for over 25 years, Brad has built a reputation for staying ahead of the trends. A respected Funky Breaks DJ well before the Big Beat craze, he was also breaking ground as part of the late 90s Turntablism movement with his scratch band Phonologic. His weekly radio show, Heavy Rotation, broadcast on CKUT 90.3 FM from 2001 until 2013, was an early example of the Nu Disco sound before it became popular. Sending out play-on-demand digital versions of each episode to subscribers since 2003, Heavy Rotation was also one of the very first podcasts in the world and still continues at www.discobreak.com.
In recent years, Brad put his podcasting experience into an instructional video series and created the Podcasting For DJs training kit, guiding music artists through the process of building websites and launching a podcast channel to promote their music. He has also been working with Canada's largest independent record label, Unidisc Music, producing their Unidisc Radio podcast series.